With 1.1 million lawyers licensed to practice law in the United States, how does a construction company faced with a legal problem decide which attorney is best suited to help the company resolve the problem?
Selecting the right attorney is a time-consuming, but important process. To get started, develop a list of potential candidates by talking to business advisors, people in your industry, other attorneys and other trusted sources. You can consult law firm websites, online resources, bar associations or other referral networks.
The next step is to cut the list of potential candidates down to a manageable short list of preferred candidates. Then, contact and interview each of the preferred candidates in person. An increasing number of companies are investing the time and resources to go through a formal Request for Proposal (RFP) process.
Regardless of whether your company follows a formal or an informal process, construction executives should consider the following ten items when deciding which attorney is best for your company's legal needs.
1. Identify Your Legal Problem and Use a Specialist
The first step in the process of finding an attorney is to understand the problem or issue facing you. The law has many different specialties and sub-specialties, and before you can accurately determine the best attorney to represent you, you need to determine what kind of lawyer is best suited to address and resolve your problem. During this initial phase, consult your general corporate lawyer or another trusted business advisor such as your accountant.
Select a specialist to help you solve your problem. Lawyers today are as specialized as doctors. You would not ask your internist to perform open heart surgery. Likewise, you should not ask your general corporate lawyer to handle a wage and hour audit or an OSHA inspection. A specialist will know the latest developments and legal nuances applicable to your problem without charging you extra to be on the "cutting edge." This up-to-the-minute knowledge is essential since it could be the marginal difference in winning or losing your case.
2. Make Sure the Attorney has the Right Experience
The appropriate level of experience is one of the most critical criteria in selecting a lawyer. You want a lawyer with a track record of success with your type of problem. Such a record of experience will increase the likelihood that the attorney can help to resolve your problem successfully.
Obviously, length of service, number of cases in a particular specialty and geographic area, and prior results are important matters to consider in evaluating the attorney's "experience." Along with experience comes knowledge of the adversaries and personalities involved in a case cumulative wisdom and perspective to evaluate risks and develop winning strategies related to a particular problem and confidence to steer you through the twists and turns of the legal process.
Viewing the law firm's website will also give you insight into the scope of the firm's practice. Explore the website of each firm on your "short list" and Google the firm and individual attorneys. These steps will help you assess the depth and breadth of the firm's practice.
3. Expect the Attorney to be a Good Communicator
urn:uuid:bb585440-3d5f-ec43-56c5-ec433d5fbb58
Attorneys are paid to communicate with their adversaries and those sitting in judgment of their cases. Equally important, however, is finding an attorney who can effectively communicate with you. You want an attorney who anticipates your questions and keeps you abreast of the developments in your case without you having to call first.
The attorney should have the ability to communicate in an organized and understandable manner. The attorney should have a good "bedside manner" and have good judgment as to when in-person communications or e-mail is most appropriate. The attorney should also realize that over-communicating may be unnecessary and not cost-effective.
When you are asked to make a decision or to act, the attorney needs to explain succinctly the options available to you, the practical and legal advantages and disadvantages of the different courses of action, and other matters relevant to your decision.
4. Consider the Attorney's Professionalism
"Professionalism" is more than personality. It involves certain objective actions and behaviors that distinguish the best attorneys from those who are merely competent. Among other things, you should expect a "professional" attorney to:
"Professionalism" is more than personality. It involves certain objective actions and behaviors that distinguish the best attorneys from those who are merely competent. Among other things, you should expect a "professional" attorney to:
Work zealously to protect your best interests
Work efficiently and economically, using your resources as his own
Return all telephone calls or client communications promptly
Arrive at meetings on time and well-prepared
Follow-up promptly and as appropriate
Provide you with advice about alternative dispute resolution procedures
Be respectful of everyone, regardless of their position, role or status
Be neat and project the image of success appropriate for your business
Behave appropriately in all situations
Follow all applicable laws and ethical canons
Not do anything that would create the appearance of impropriety
The attorney should display a tireless passion to protect your interests. The best attorneys take ownership in your problem and devote themselves to finding winning solutions.
5. Consider the Attorney's Approach and Fit with Your Company
Attorneys have many different styles, personalities and approaches to representing clients. In addition to finding a "professional" attorney, you should match the attorney's traits to your own style, personality and approach. Underestimating the importance of this subjective factor would be a grave mistake. In the final analysis, you have to find an attorney with whom you are comfortable and that you can trust to take care of matters that may impact your business.
6. Use an Attorney Familiar with Your Region
Whether you use a local or national specialist depends on the nature of the matter at issue. For example, real estate or workers' compensation matters are almost always handled locally. On the other hand, matters of federal law, such as wage and hour or labor law can be handled best by national specialists. Transportation and technology make it possible to use a specialist from almost anywhere in the country.
Someone familiar with your region will have better knowledge of the local laws and procedures and the personalities of the local judicial or administrative authorities. Moreover, face-to-face communications are generally better than telephone conferences and e-mail, so it may be better to have the specialist located close enough to visit the site of the problem in short order.
7. Get References on the Attorney
To assess many of the considerations on this list, you will need to consult references about those attorneys on your "short list." Ask the attorney to provide a few clients for you to consult. But beware, references provided by the attorneys are likely to give the most glowing references. Check deeper into the attorneys' reputation and check with other sources. Other attorneys in your community can provide information about the attorneys. Online sources, such as Martindale Hubbell (martindale.com), can provide basic background information, and bar associations can tell you of any complaints or disciplinary sanctions against the attorneys. Hiring an attorney is a significant event and you should not take shortcuts in the reference-checking process.
8. Clarify Responsibility for Your Case
In a small firm, you may be more likely to deal directly with the attorney you hire, while in a larger firm you may have several attorneys working on different aspects of your case. Therefore, ask the contact attorney which individual attorney will be responsible for your case and which other attorneys will work on it-from start to finish and how the firm will staff your current and subsequent cases. Also, ask how the firm uses its paralegals and support staff.
9. Assess the Depth of the Attorney's Support Network and Resources
Whether you pick a small, medium or large firm depends on the nature of your legal problem. A larger firm may have more capacity to handle complex cases or spikes in caseload and numerous offices to handle matters in different regions of the country. A larger firm may also have more depth or breadth of experience than a smaller firm.
A larger firm may have more resources to assist you. For example, a larger firm may be more likely to have an information retrieval system that can save you money on research or writing projects. In the area of preventing legal claims, larger firms are more likely to have informative websites, newsletters and educational publications for clients, periodic client training seminars or breakfast briefings and other valuable "add-ons."
10. Ask About Fees and Other Business Arrangements
At some point in the decision-making process, the discussion will inevitably turn to cost. Ask the contact attorney to explain the firm's billing procedures and methods. Most attorneys will bill by the hour, but contingency arrangements and alternative billing methods are becoming increasingly popular these days. Also, ask if the attorney would consider a reduced rate for increased volume of work. Ask what other charges you can expect to receive from the attorney for handling your case, such as travel charges, expert fees, copying, postage, etc. In addition, ask if the attorney charges you the attorneys' hourly rates for travel time, if applicable.
Competition among attorneys is fiercer than ever and it is amazing how accommodating attorneys will be to get new work. However, never make the decision as to which attorney is best for your company based on cost alone. Once you have engaged the attorney, expect to get a written engagement letter that addresses the billing arrangement and other aspects of the relationship.
This list is not intended to cover every situation or to be exhaustive. Other factors will be relevant to individual situations. Nevertheless, this brief list of ten considerations should assist you in the selection of an attorney that best fits your needs whenever you need to hire an attorney.
Help our readers get the answers they need!
When it comes to legal issues, there's no end to the questions people have. Here at Enjuris, our audience primarily consists of people who have been in an accident or are helping someone who has been injured. They want to be informed before beginning the claims process or making important decisions such as hiring a lawyer. They are looking for unbiased information that is as complete and reliable as possible.
To provide the answers our readers are looking for, we are now accepting guest blogs, articles and other content from legal experts who can provide useful information to our visitors during this stressful time in their lives.
Are you ready to contribute? We invite you to join our crew of dedicated Contributor and Partner expert attorneys. Continue reading to learn how.
Writing for Enjuris is easy!
When your post is accepted, we reserve the right to edit the submitted piece to bring it in line with the Enjuris voice and guidelines. We will supply the main image and caption for the post.
We take care to ensure that each post is structured to provide a benefit to you while still providing transparency to our readers. We only allow links to your web properties in specific areas of the post such as in the "About the author" section.
Guest blogging requirements
and submission guidelines
Must be original and only for publication on Enjuris.com.
The topic must be useful to our readers.
Should not have a promotional focus, the reader is the first priority.
Length: 500-2000 words – whatever it takes to tell the story well!
Include links to authoritative sources for any claims, statistics or assertions to support credibility. Links that are determined to be promotional may be removed from the post prior to publishing.
Promotional opportunities
for your published content
Your Enjuris attorney or law firm profile will be promoted with your guest post. We also encourage you to link to your Enjuris guest post from your own blog and promote it via your social media channels. Let us know if you have any social media handles so we can be sure to mention you and promote your contribution via our various social media accounts, too!
Unlock the following benefits by becoming an Enjuris partner today:
A custom contributor page with author bio on Enjuris.com (Example)
A feature lawyer interview for the Enjuris blog (Example)
Priority display in our law firm directory
Get leads emailed directly to you via contact form
Display your firm in up to 12 practice areas
Be featured on up to 12 important pages
Connect to your social profiles: LinkedIn, Facebook, Twitter, etc.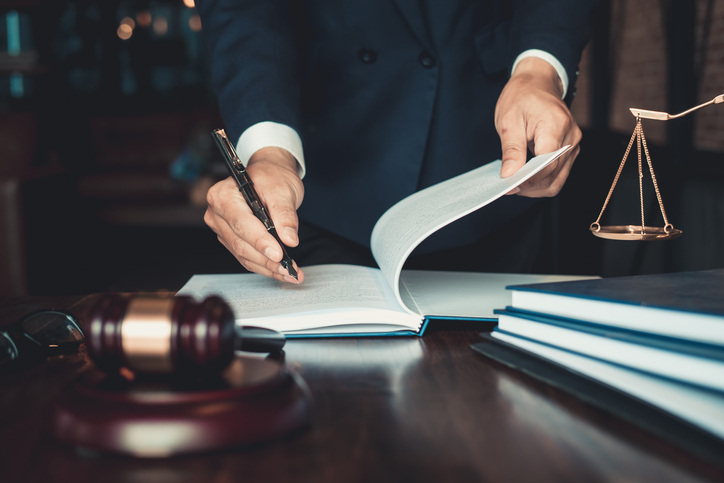 As an international lawyer, you may be working for a law firm, an organization, or even a government entity, in which your tasks would differ. While researching and interpreting legal dilemmas there will be times when you will be meeting with individuals and business representatives one-on-one to advise them on a legal basis. The following table contains general facts about the law profession.
| | |
| --- | --- |
| Education | Doctorate or Professional Degree |
| Job Duties | Counsel and represent patrons; analyze laws, verdicts, and legal regulations; petition on behalf of clients |
| Licensure/Certification | Pass the 'bar exam' |
| Median Salary (2018) | $120,910 (all lawyers)* |
| Job Outlook (2018-2028) | 6% (all lawyers)* |
Source: *U.S. Bureau of Labor Statistics
What do International Lawyers Do?
International lawyers advise, counsel and represent individuals, organizations, and government entities. By providing their representing party with information in regards to their legal rights, they will recommend the best outcome for their case. During this time, they may also have to represent their clients in court with plausible evidence pertaining to their specific case.
According to the International Lawyers Network, international lawyers can work in a variety of specialties that can include taxation, securities law, and intellectual property law. Some professionals can work for large corporations advising them on legal matters regarding their business undertakings. Others may work for non-profits in the private sector, aiming to advise legal practices for those who may not be able to afford a lawyer.
What Should I Study?
As an international lawyer, you will first have to attend a four-year accredited university, as this is the requirement of getting into any type of postgraduate or law school program. During this time in your bachelor studies, taking courses including public speaking, mathematics, history, economics, English, and government have been found beneficial for those individuals applying for postgraduate programs. Upon applying for law school you will have to take the Law School Admission Test (LSAT) with institutions that are approved by the American Bar Association (ABA). Furthermore, you will need to then go on to attend a doctorate program or obtain a law degree from a university that offers a specialization in International Law.
What is the Job Outlook?
Between 2018 and 2028, there is an estimated 6% job growth predicted for lawyers, according to the U.S. Bureau of Labor Statistics (BLS), which is very promising for those who want to study international law. Due to an increase of job seekers in this field, however, it has become a competitive market, which is why having the flexibility to physically relocate will open up more opportunities. Yet, keep in mind that if you do relocate to another state you may have to sit for that state's bar exam to be qualified as a lawyer.
How Much Will I Earn?
The BLS found that the median salary of a lawyer was $$120,910 in 2018, with the highest pay being for those employed by the federal government, at a median wage of $145,160 per year. Those who decide on private practices are known to earn less than those who work for government entities or organizations. The majority of lawyers work 40 hours a week; however, some work overtime doing research and arranging legal documents.
What Are Some Alternative Careers?
If you are someone who is only interested in pursuing a bachelor's degree, there are related professions, such as becoming a mediator, conciliator, and/or arbitrator. In these careers, you would still get the opportunity to bring parties to an agreement, while also offering closure to these legal matters outside of court. Other areas of interest include becoming a judge or hearing officer, who overlooks legal cases in court; these positions would require a doctoral or professional degree.
The number of lawyer jokes that abound hardly paints law as a noble profession, but putting aside the fact that lawyers are often seen in bad light, law practitioners should endeavour to be a positive agent of change and an avenue for inspiration. This is seen most clearly when lawyers engage in pro bono work, which comes at the expense of their time, money and effort. Representing large companies definitely rakes in the profits, but it is the willingness to uphold justice for the weak and downtrodden that makes lawyers a force to be reckoned with. If this has piqued your curiosity as to what it entails to be a lawyer, here are some of the duties and responsibilities held:
1. Living by a code of ethics
Lawyers are bound by an oath they take at the beginning of their legal profession to abide by a set of rules. Published by the International Bar Association (IBA), the IBA International Principles on Conduct for the Legal Profession (IBA International Principles) apply to all practising lawyers across the globe and provides lawyers with a framework to carry out their professional duties in a manner consistent with upholding the dignity and respect of the profession in relation to their clients.  The aim, through fostering a climate of understanding about the national and international rules that govern the conduct of lawyers, is that the ideals and integrity of the legal profession will be promoted worldwide. Among the matters that are covered by the IBA International Principles include a lawyer's conduct with regards to his client and other individuals or figures of authority that he comes into contact within the course of his profession; the function of a lawyer as protector of the rights of citizens and legal entities; the importance of considering the requirements of professional and general culture during his public and private appearances, submissions, speeches and other official acts, and the need to gain and maintain the trust of his client, judiciary and other bodies. These principles must be a component part of each lawyer's own conscience and belief.
2. Covering different practice areas
Contrary to what you see on TV, a lawyer's daily life doesn't always follow the cookie-cutter recipe of fiery courtroom battles, riveting murder trials, and glamorous and lavish lifestyles. In fact, for every lawyer that spends most of his time in court, there are many others who rarely see a courtroom! The common denominator here, however, is that all lawyers provide legal advice in some way or other, the area of law you choose to practice being the differentiator. Thanks to the popularity of courtroom dramas, you may be fairly familiar with what a criminal defence lawyer does, e.g. defending clients in court or prosecuting them on behalf of a federal, state or local government. It vastly differs from the tasks of those who venture into family, tax, intellectual property and securities law, who would focus primarily on providing legal advice and guidance on mergers & acquisitions, patent applications and initial public offerings, among other things. Regardless of your practice area, all lawyers are expected to master research, analytical, communication and writing skills.
3. Working in a variety of settings
Throughout the course of their careers, the daily duties and responsibilities of lawyers may change depending on where they work, who they end up working for, or their work environments. By and large, lawyers are attached to law firms, where they meet with clients – usually established companies or individuals – and draw up contracts, broker settlements and oversee paralegals and other legal professionals. As a lawyer, it's also possible that you will be representing a single client for the majority of your career as many large companies have in-house counsels to review business contracts and manage compliance issues. In a government agency, you may be tasked with drafting legal documents and developing litigation strategies against taxpayers. And if your calling is in academia, you could lecture on law at law schools.
4. Managing accompanying administrative tasks
As hard as it is to believe, being a lawyer also entails handling administrative matters pertaining to the role. The time a lawyer spends on a case needs to be noted down in order to be billable, and this includes every phone call, meeting and work done. And to make sure that you get paid on time, there will be invoices to send out. There will also be court documents to file, research papers to organize and other forms of paperwork to handle.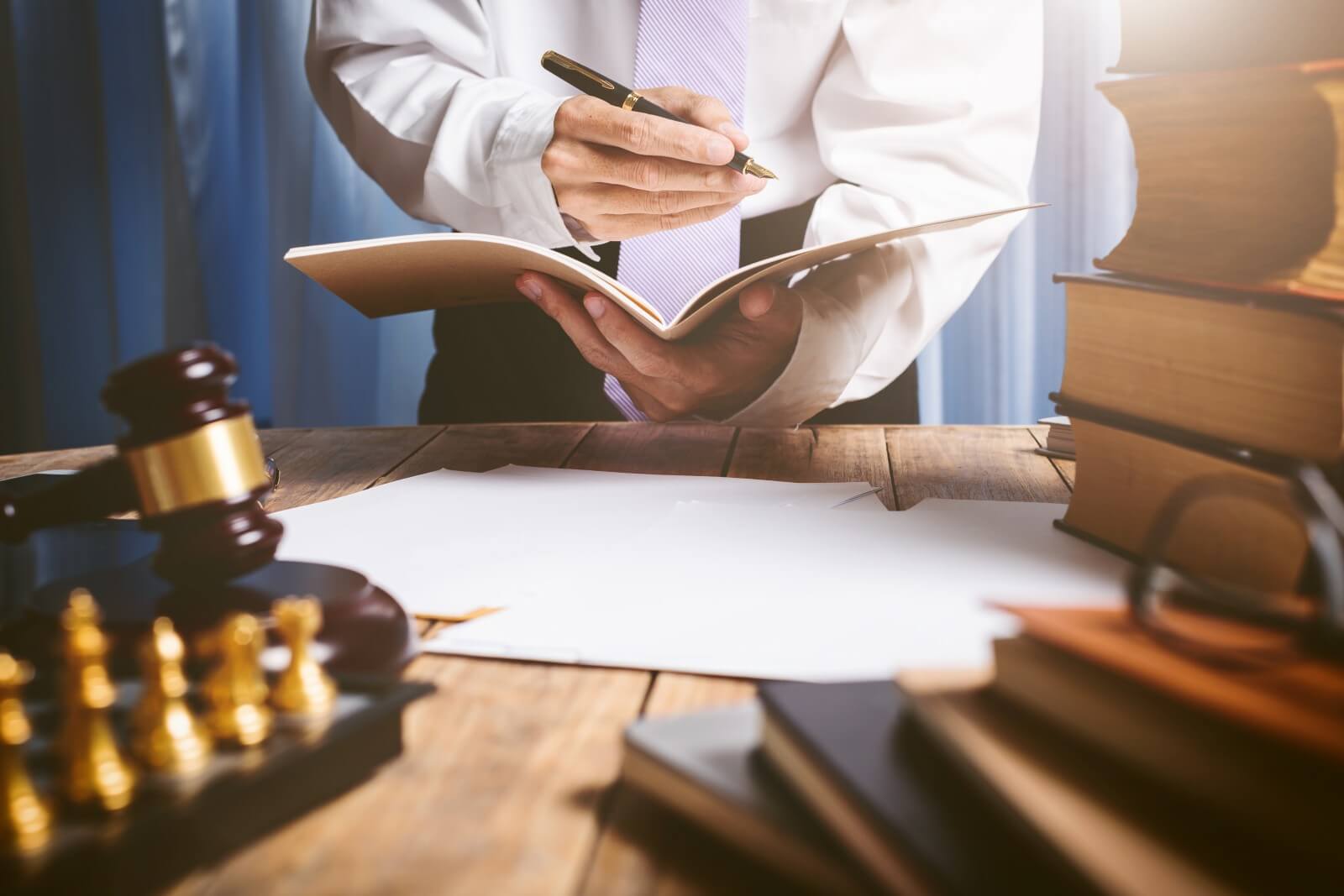 Successful law firms share many common characteristics. There is no single, magic formula for success. Every firm is different and their service offerings and markets can vary widely. That said, there do seem to be overriding principles that, when put into place in a firm, yield results.
Let's take a look at some of these.
Create a clear business strategy.
This is probably the most critical characteristic. Armed with both a clearly defined service proposition and the market you wish to serve, you are halfway there. Once these are decided, there is no room for distracting forays into areas that might dilute the main proposition.
On its own, this is not enough. You should make sure that the strategic message is understood by all staff and is broadcast externally to allow clients and potential clients to digest and understand.
Differentiate your practice.
With a clearly defined strategy established and communicated, your USPs (Unique Selling Propositions) should enable you to differentiate your practice in the marketplace. However, that is only half the differentiation story. As any good marketing professional will tell, you should back this up with brand values that appeal to your clients.
After developing your service offerings, your markets, and your USPs, it's time to develop a "style" that will appeal to your clients. As a result, your brand values will become clear in their minds.
Put your clients front and centre.
The most successful firms go to great lengths to make sure the services they provide are consistent and timely. Paying lip service to client care rather than delivering it is not enough. Establish protocols that allow you to manage your clients' expectations. These should cover, pricing, delivery timings, and information updates as well as warnings of any potential delays. When you have these protocols in place, audit them regularly.
Also, perform periodic client surveys. These will allow you to fine-tune your service delivery and keep abreast of changing client demands. If you really want to give your clients up-to-the-minute progress reports, consider a practice management system that allows them to get access to their matters via a secure portal. Great client service is a key differentiator. It will help you to retain clients – and that's much easier and less costly than bringing in new ones. It also has the knock-on effect of delivering referrals.
Clients belong to the firm.
Some solicitors are very possessive about their clients. I have witnessed quite a number of internecine turf wars in the past and they only serve to damage the practice. In a multi-disciplinary firm, the client should belong to the firm, opening up opportunities for cross-selling.
All law firms claim this to be the case, but is yours really capitalizing upon it? At the end of every client transaction, your service should include a "how was it for you?" session. This can be used easily to find out what other legal needs they may have and lead to additional business as a result.
Allow the managing partner to manage.
This one really can be a potboiler for some practices. In some, the lead role is something to be avoided at all costs due to the impact it will have on fee earning ability. In others, many senior partners try to do both jobs and end up falling between two stools.
The most successful practices have a managing partner who devotes the overwhelming majority of his or her time to management and client development. More and more are considering a managing partner who is a business-qualified manager rather than just an LLB. It's simple really – the most effective fee earner is not always the most effective leader. If you aspire to lead your practice, you must accept that your fee-earning days may well be over. You may like to consider getting a sound business qualification such as an MBA too.
Be the best place to work.
Organizations that develop their staff, invest in them, and create an enjoyable workplace culture outperform those which do not. It's not rocket science. Engaged, committed staff perform better and the revolving door syndrome is avoided. Perpetually recruiting replacements for disgruntled leavers is an expensive hobby.
This applies equally to lawyers and support and management members of the team. If your team feels engaged, it will be more productive and inveterate. When you have a highly motivated, well-trained team, you have the opportunity for greater delegation and this only serves to empower them to achieve greater goals.
Become recognised in your community.
Some might say that participating in your local community, whether it's pro bono work or other more direct involvement, is a cynical way of garnering publicity. However, there is plenty of evidence that service to and participation in the local community is a hallmark of highly successful legal practices.
You get involved in local charity work, health issues, the environment – the list is endless. The outcomes are beneficial not just to the local community but also to your team.
Use technology to improve the practice.
Firms that invest in new technology and modern practice management systems are the real winners. Good IT systems and software provide significant advantages.
Having delivered the ubiquitous plug for practice management software, I'll refrain. Needless to say, this list of 8 characteristics is not exhaustive. However, it is as good a place as any to start and should provide you with plenty of food for thought.
Contact us for more information.
Whether you need #legalassistance for your business operations or some criminal matters that you want settled, approaching the best law firm is the most vital step. Yet, drilling down to the right one is sometimes a hard rock to get over since many legal firms are available in the city. So, are you looking for a Law Firm in West Africa?
Getting down with some steps will assist you in hiring the best legal consulting services. Here are ten insightful points to ensure that you choose a reputable law firm for your case.
10 Tips for Choosing a Law Firm in West Africa
1) Know your case
The first thing you have to make straight is the case you want to present in a court of law. Be it an injury case, domestic or corporate case, choose the best legal presentation accordingly. Then, in your research, try and seek recommendations from friends and family members or a colleague who has an experience with the incident you are facing. Finally, by a button on your tablet, conduct due diligence by perusing the online reviews of a particular legal firm's website and ensure you pick a top expert Firm.
2) How big is the legal Firm
Among the many factors to consider as you choose a law firm, the size carries a lot of weight because large legal firms mainly deal with corporate matters rather than individual cases. In contrast, small-sized legal Firms handle individual or business cases. Whichever legal assistant you choose, ensure you work with a Law Firm with all resources and lawyers to help you win your case.
3) Check the Experience of the Attorneys
Before choosing a legal firm, research to check the experience of their lawyers on the case you are presenting. You can also get more information about the lawyers by surfing through the Firm's website and get a clear idea regarding their reputation. Doing such ensures that you hire only credible legal services increasing the chances of winning the case.
Also Read – "Tips for Hiring Business Formation Attorney in West Africa"
4) Consider the Budget
Be keen to hire legal assistance from a law firm within your pocket power. While doing individual research, get an idea of fees charged by different law firms or attorneys so that monetary disagreements don't arise in the middle of a case. Additionally, it's wise to work with a law firm that imposes a bill on their day-to-day calls or emails. Ensure to clarify the Firm's billing method before hiring the services.
Make sure the law firm you are choosing falls within your budget. It would help if you had a clear idea about the fees charged by the lawyers so that you do not face any monetary issues later. Also, enquire about the billing method accepted by the law firm whether they charge payment per hour or a fixed amount before hiring the lawyer.
Different legal firms have different billing processes. Avoid the ones that are way cheap as they will possibly offer shoddy legal assistance. If you are looking for a law firm in West Africa, get the one that will give top results despite their charges.
5) Client Reviews
Understanding what former clients of a said legal firm have to say is a wise move. The reputation of a company hides in the minds of its former clients. The past customer testimonials will help you get a clear insight into the capacity and capability of the law you want to engage. Avoid firms that their clients complain about and work with those that their presentation is credited.
6) Check the customer service of the Firm
Amidst stress and anxiety, all you will need is a partner who offers an ear and assures you of a better day. The same applies when you are seeking an attorney to represent you in a court of law. Choose a legal firm that will effectively listen and communicate with you on the court proceedings. A right legal firm should inform you on the merits and demerits of the measures that may occur and assist you in making the best decision.
Also Read – "Advantages of Hiring a Business Lawyer when Starting a Company"
7) Locality
It is one of the most vital decisions that people forget to consider. The location is paramount when selecting a legal firm. A legal firm near your place would offer you better and comfortable legal services than a faraway Firm. If you live within the West Africa region, ensure that you source legal assistance from a law firm conversant with the region's court laws. Also, consider the nature of the case before hiring a law firm.
For instance, if you need the legal assistance of a real estate matter, involving a local legal firm is ideal for you. On the other hand, for those seeking legal assistance on cases dealing with federal law, national attorneys would serve better.
8) Availability
Most important is the reachability of a law firm. How easy or difficult is the Firm to reach? Do they respond to phone calls or reply to emails in time? These and many more are the vital queries you should demand responses to. Also, investigate to know the current lawyer's workload. If a law firm is engaged in many cases while utilizing a few of their attorneys, then their availability will not be what you expect.
9) Flexibility
Sometimes, during legal proceedings, there may arise unprecedented situations that would need particular attention. At such moment, the legal Firm you have contracted will be required to bear with you and have a rescheduled program for the same. Therefore, it is worth knowing whether the legal Firm is ready to offer its services flexibly.
Also Read – "When and How to Hire a Business Lawyer: The Complete Guide"
10) Licenses and Registration
When looking for a law firm in West Africa, you must work with the one that is legally authorized to operate. Unfortunately, there are several quacks in the streets, and you may never want to fall in their hands. So, conduct due diligence about the Firm's operationalization and their age in the industry. This way, you will comfortably trust them with your case and money without worrying about their legality.
Suppose you are looking for legal assistance in West Africa. In that case, you must check on the experience, cost, availability, and legality of the law firm before signing a contract with them. So take your time and ensure the above-listed key points feature in the Firm that is about to stand in the bar for you.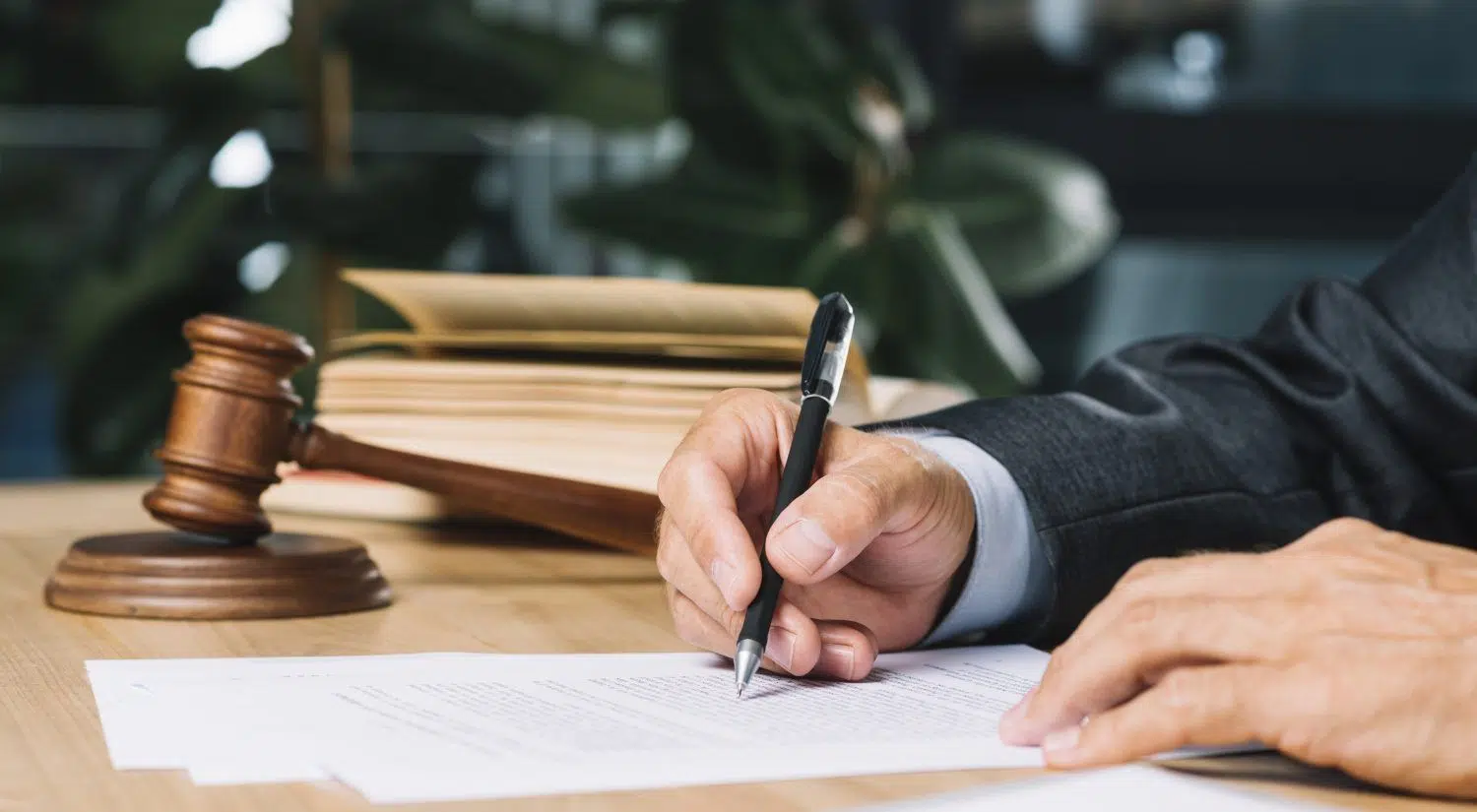 Ready to discuss your needs and thoughts? Contact us and our team will be ready to assist you in your journey.
The skills you need for your ideal career are something that you can work on and develop over time. As they say: practice makes perfect! Here are a few that you should consider working on if you aspire to be a successful lawyer:
1) Good communication skills
Lawyers must be orally articulate, have good written communication skills and also be good listeners. In order to argue convincingly in the courtroom before juries and judges, good public speaking skills are essential. Communication and speaking skills can be developed during your studies by taking part in activities such as mooting or general public speaking.
Lawyers must also be able to write clearly, persuasively and concisely, as they must produce a variety of legal documents.
But it's not all about projection. To be able to analyse what clients tell them or follow a complex testimony, a lawyer must have good listening skills.
2) Judgement
The ability to draw reasonable, logical conclusions or assumptions from limited information is essential as a lawyer.
You must also be able to consider these judgements critically, so that you can anticipate potential areas of weakness in your argument that must be fortified against.
Similarly, you must be able to spot points of weakness in an oppositions argument. Decisiveness is also a part of judgement. There will be a lot of important judgement calls to make and little time for sitting on the fence.
3) Analytical skills
Both the study and practice of law involve absorbing large quantities of information, then having to distil it into something manageable and logical.
At times, there will be more than one reasonable conclusion, or more than one precedent applicable to resolving a situation.
A lawyer must therefore have the evaluative skills in order to choose which is the most suitable.
4) Research skills
Similarly, being able to research quickly and effectively is essential to understanding your clients, their needs, and to preparing legal strategies.
Preparing legal strategies requires absorbing and comprehending large amounts of information, then distilling them down into something manageable and useful.
5) People skills
Law is not an abstract practice. Irrelevant of how well someone does academically, at the end of the day lawyers work with people, on behalf of people, and the decisions that are made affect people's lives.
They must be personable, persuasive and able to read others. This allows them to gauge juror's reactions and the honesty of witnesses.
This allows them to decide upon the best approach to take in order to achieve the desired outcome: either client taking their advice or reaching a favorable negotiation with the opposition.
6) Perseverance
"Perseverance is not a long race; it is many short races one after the other." Even studying to become a lawyer takes a great deal of perseverance and commitment – and that's before you even start work!
Typically, a lawyer will do an undergraduate law degree, an LPC, and then a training contract before qualifying. Most will also complete a vacation scheme or some other kind of work experience.
When working on a case, you must have the perseverance to complete the work necessary to drive it to a successful finish.
7) Creativity
The very top lawyers are not only logical and analytical, but they display a great deal of creativity in their problem-solving.
The best solution is not always the most obvious and in order to outmaneuver your challenger it is often necessary to think outside the box.
Contact us for more information.
Profiles in lawyer and law firm directories are important (and often free!) pieces of a robust, well-rounded legal marketing strategy. Check out this post for a list of legal directories to help you reach more clients.
People consult online directories when searching for lawyers because they are packed with relevant information and frequently allow tailored searches on important fields, such as location and practice area, that make it easier to find and compare attorneys. Thus, lawyer directories receive significant qualified traffic, making them important platforms for effective legal marketing.
However, the benefits for your practice go well beyond the people searching directly within directories for a lawyer. Having a presence in high-quality legal directories often enhances the lawyer and law firm's digital reputation and increases general perceptions of a lawyer as a well-qualified practitioner. Lawyer and law firm directory profiles, when fully completed, often rank well in Google and other search engine results.
Additionally, these directories may help you with your law firm website's SEO. Legal directories that offer free links to the lawyer's website or blog may help improve Google, Bing, and other search engine rankings.
In addition to the SEO benefits free links may provide, having the NAP (name, address, and phone number) on these directory profiles matched with your Google My Business (GMB) listing information can also help in your GMB and Google Maps rankings.
Below is a list of lawyer and law firm directories, as well as information on their traffic, SEO attributes, and website linking policy.
List of Directories for Lawyers and Law Firms
* While free profiles seem to be generally unavailable in the Nolo directory, some Avvo customers will find that their information transfers to the Nolo site.
** Free link is to a blog that has an RSS feed. No link is provided to a website for free.
Want to add a directory or make a correction? Contact us.
Lawyer directories, such as our Justia Lawyer Directory, Avvo, FindLaw, and SuperLawyers, often rank well in search engine results. The content on these sites is highly relevant to the website visitors and, in most cases, time spent on page is high, which in turn increases the odds that the visitor will ultimately convert (in this case, contact a lawyer from the directory). However, all of the above directories are worth signing up for a free profile.
Do Not Buy Links
Please note that you should not pay for "follow" links to influence Google's search results. Paying for these "follow" links violates Google's webmaster guidelines and can be detrimental to your search visibility.
Link attributes: Websites can make use of Google's recommended link attributes to identify the nature of particular links. Links can have more than one attribute.
nofollow: Use this attribute for cases where you want to link to a page but don't want to imply any type of endorsement, including passing along ranking credit to another page.
sponsored: Use the sponsored attribute to identify links on your site that were created as part of advertisements, sponsorships, or other compensation agreements.
ugc: UGC stands for User Generated Content, and the ugc attribute value is recommended for links within user-generated content, such as comments and forum posts.
Links without attributes: Links without any of these attributes are often called "follow" links, and are considered by Google and Bing algorithms as indicating editorial support from the linking website to the linked website.
Any such "follow" link should not be the result of a compensation agreement, including the purchase of a directory profile or placement. You can purchase a profile or placement with a "nofollow" or "sponsored" attribute and not face any potential penalty.
Final Thoughts: Why Do You Care?
To succeed in reaching your law firm's goals in the digital age, online directories need to be an integral part of your law firm's digital marketing strategy. Appearing in a selection of the most authoritative legal directories can help your law firm build a more comprehensive presence online and in search results since many of these top directories already independently rank on the first page of Google and other search engines, like Bing.
When approaching your directory profile strategy, quality is key. You may not need a profile in every single directory, but you do want to create a robust presence in multiple directories. You can start by getting listed in our Justia Lawyer Directory, the most visited legal website in the United States. Then, continue to expand your presence from there by claiming your free listings in other reputable online directories and considering paid profiles where appropriate for your firm.
Ever wondered why we recommend utilizing lawyer and law firm directory profiles as a key part of your comprehensive legal marketing strategy? Check this post out for answers, plus some tips for getting the most benefit from these profiles.
Justia recommends that lawyers leverage various digital directories to improve online visibility, better manage their reputation, and brand their practice. Recently, we published a list of (mostly) free lawyer and law firm directories to offer lawyers and legal marketing professionals a comprehensive resource for locating directories to improve their legal marketing efforts. You should implement a systematic approach to claiming these profiles.
However, you may have wondered why Justia gives lawyers this advice. Further, you may wonder how to ensure you are getting the maximum benefits from the time you invest in claiming your profiles. If you have ever considered either (or both) of these things, then this post is for you.
Types of Digital Directories & Online Profiles
First and foremost, it is important to understand that there are various types of online directories that lawyers and law firms should have on their radar to maximize their digital footprint. Each of these directory types may have its own profile features and benefits, but all of them have the potential to help legal professionals increase exposure, reach more leads, and boost their reputations.
In general, the most common directory types are:
Legal Directories (Lawyers/Law Firms): These are the directories specifically designed with legal professionals in mind. These are essentially catalogs of lawyers and firms that allow users to search for the right lawyer for their legal matters. Some directories you may be familiar with in this category are our own Justia Lawyer Directory, Avvo, FindLaw, Lawyers.com, and Martindale. When you begin incorporating directories into your marketing strategy, this is where you should start.
Bar Association & Lawyer Association Member Directories: These directories are essentially membership lists maintained by state bar associations and other legal organizations. Some examples of this type of directory include the State Bar of California Attorney Search, Florida Bar Member Directory, and Louisiana State Bar Association Membership Directory.
Popular Consumer Directories: Apple Maps, Bing Places (Microsoft), Facebook Business Pages, and Google My Business are directories commonly used by potential clients that all lawyers need to be on. Of these, Google My Business is the most important online directory for consumer law firms looking for contacts by way of search.
Business Directories: Business directories are not specific to the legal industry. Instead, they accept all types of businesses, including law firms. Some, but not all of these directories have law firms categorized by their practice areas. Directories commonly considered general business directories include YP, Yelp, Citysearch, eLocal, and DexKnows.
Social Profiles: Profiles created on social media networks are also a form of directory. For example, sites like Facebook and Instagram also function as a local business directory and can help law firms leverage social proof and interactions with clients for marketing purposes.
Other Directories: Not every directory fits into one of these categories. For example, there are directories for expert witnesses, legal forms, referral services, and even specific practice areas, such as employment law. Lawyers and law firms should also create profiles in these directories as applicable.
In the future, you will see more from Justia Onward discussing and listing directories in these various categories to help you build a comprehensive strategy.
Why Should Lawyers and Law Firms Get Online Profiles?
Many directories and directory profiles rank well in search results. When someone searches for the name of a particular lawyer or law firm, directory profiles from legal, business, and other directories will likely be in the top results. This increases the lawyer's footprint in Google search results, where visibility is a competitive process.
Utilizing directory profiles also allows lawyers and law firms to engage in a process commonly known as Barnacle SEO. This strategy is designed to increase exposure by allowing the lawyer/law firm to attach themselves to another site that ranks well for the lawyer's desired keywords or related topics, ultimately increasing that lawyer's exposure and potentially increasing leads.
Profiles can often rank for the lawyer or law firm name in search engines. Fully completing these profiles can help the profiles themselves rank higher and improve your online visibility, thus helping you better command your namespace and effectively manage your reputation. Likewise, because you have control of your messaging and visuals (to an extent) on these various directory listings, you can use them to reinforce your brand with potential clients and the general public.
In addition, directories can often help lawyers be discovered by new clients. For example, if you are a Michigan medical malpractice lawyer, having a profile in directories that rank well for those keywords (and related keywords) increases the odds that a potential client will find you as a result of their Google search. This increased visibility may result in more leads from clients that may not have found you but for your profile in this well-ranking directory.
Directory profiles often also offer the option to include links to other websites related to the lawyer, such as a law firm website or legal blog. Non-paid, editorial backlinks can be a critical part of a strong SEO (search engine optimization) strategy for those properties. Thus, the benefits of online directory profiles reach beyond a lawyer's visibility in a particular directory and even beyond the search visibility of the directory profile itself.
Remember: you should never pay for editorial or follow links. This goes against Google's webmaster guidelines.
Directory profiles will also allow you to add your firm name, address, and phone number (NAP) to your listing. This allows you to increase your NAP consistency on the Internet, which can help with Google My Business performance.
Tips for Getting the Most From Your Profiles
While simply having a claimed profile in many of these directories is a good start, lawyers and law firms need to optimize their profiles to get the maximum benefit. Here are a few tips to help you get ahead of the game:
Focus on Completeness: You want to take advantage of all of the available sections on these profiles. If a section applies to you or your firm, then you should complete it. More complete profiles are more likely to see increased visibility, more leads, and a better conversion rate. Thus, complete profiles are more beneficial for your marketing goals.
Consistent and Accurate NAP: In the SEO world, NAP refers to your name, address, and phone number. You need consistent NAP across the Internet for multiple reasons. First and foremost, you do not want a potential client finding a disconnected phone number or old office address. However, consistency is also important for visibility and ranking purposes of your Google My Business listing (if your office location is eligible and you have a listing set up). Make sure you use the same NAP on these profiles as you do on Google My Business.
Avoid Tracking Numbers: For local citation directories, you generally should avoid using call tracking numbers because they can interfere with your NAP consistency. As discussed above, NAP consistency is important for SEO. Additionally, it is best to use your primary office number in light of the effort it takes to set up different tracking numbers for local citations directories and the hurdles you may face if you need to stop tracking in the future, especially when compared to the limited benefits you may receive.
The biggest exception to this rule is Google My Business. You can use a call tracking number as the primary phone on your Google My Business listing, as long as you use your law firm's primary number as an additional number. Also, it is safe to use a tracking number in connection with an ad or sponsored listing if the site you are working with accounts for it. For instance, it is safe to utilize a tracking number in connection with your Justia Premium Placement ads, but not in your standard Justia Lawyer Directory profile.
Original, High-Quality Content: On each of your profiles that allow a freeform description or other substantive content, make sure you are creating high-quality and original text for each profile. Profiles with original, well-written content are more likely to have a positive impact on your overall digital reputation and are more likely to rank well on searches for your name or law firm name. Moreover, duplicative content across multiple sites can also negatively impact rankings, so you do not want to simply copy-paste text.
Describe Key Practice Areas: If there are certain practice areas or services you want to target in your marketing efforts, then you should make sure you emphasize those as much as possible on your profiles and, when possible, describe them in more detail.
Prioritize Reviews: Reviews matter. Statistics repeatedly show that consumers online care about reviews and they have a big impact on your overall digital reputation. As such, you want to take advantage of directory listings that accept client reviews and focus mainly on those that rank best in search results when searching for the attorney's or law firm's name.
Request Reviews: When permitted by a directory's policies (more on that later), you should take care to request reviews from your clients. As mentioned above, reviews are very important to today's Internet users, and having positive reviews can make a big difference in your law firm's long-term growth trajectory.
Some law firms worry about the potential impact of a negative review. However, the positive impacts of good reviews mitigate this risk. Additionally, you can monitor your reviews, report fraudulent or improper reviews, and develop a plan for responding to negative reviews. Check out this article to learn more about managing your reviews.
Promote Your Web Properties: You want to make sure you are promoting your other web properties, like your website or blog, by linking to them from these directory profiles when possible. You can use website URL fields to do this.
Leverage Enhanced Visibility Offerings: Many high-quality directories, particularly legal directories, offer enhanced visibility opportunities that can allow you to place the spotlight on your listing. For example, at Justia we offer Justia Premium Placements in the Justia Lawyer Directory that offer attorneys the opportunity to increase their visibility on our site, as well as receive an enhanced profile and access to traffic statistics.
Final Thoughts: Why Do You Care?
We cannot reiterate enough that online directories can play a strong role in helping you reach your law firm's growth goals in the digital age. Lawyer and Law Firm directories (as well as the other types of directories) help expand your digital reach. You can boost your visibility in search results and on individual websites while also better controlling your law firm's namespace and managing your reputation.
Develop a system for claiming these profiles, starting with your free profiles in the leading lawyer and legal directories. Once you have claimed and optimized these profiles, move on to other types of directories. Before you know it, you will have taken your legal marketing strategy up a notch solely through your directory efforts.