What Are the Benefits of Hiring a Lawyer With Litigation Experience?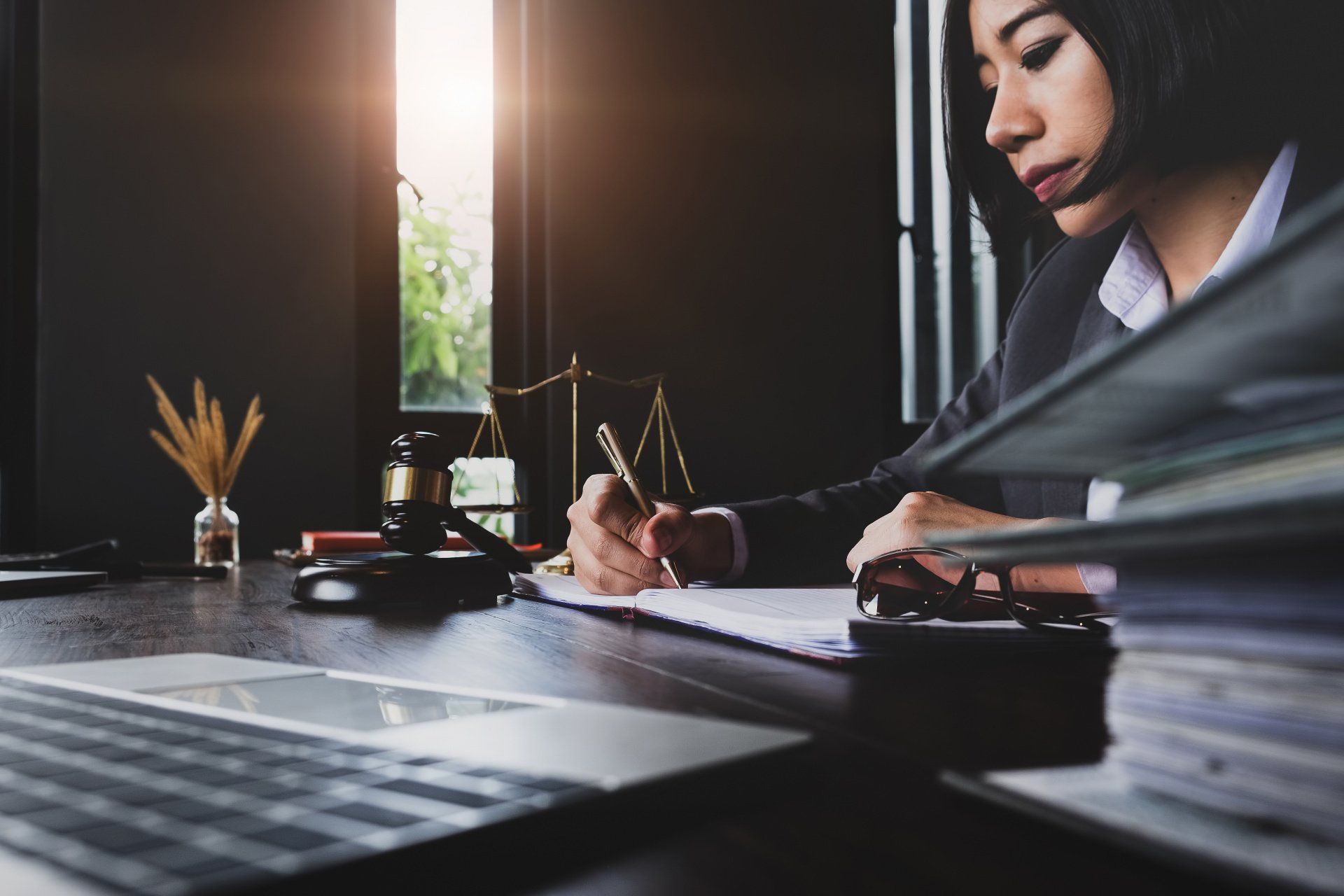 There are plenty of good attorneys in Atlanta who know the law but rarely, if ever, see the inside of a courtroom. Plaintiff and commercial litigation lawyers have proven experience in the entirety of the legal process. A known trial lawyer with a reputation as a fierce litigator may even change the tone and disposition of the opposing parties in pre-filing negotiations.
Aren't All Personal Injury Attorneys Also Trial Lawyers?
If you had assumed most personal injury cases go to trial, you're not alone. The attorney advertising we're inundated with – like commercials on TV, billboards and legal ads plastered on the sides of busses – seem to suggest lawyers are constantly in court fighting for their clients.
That's not exactly how things work. Many legal websites offhandedly suggest there's a 95 percent pre-trial settlement rate. The actual rate of pre-filing settlements is likely not that high, but it is true that the majority of cases don't make it all the way through to a verdict.
If your case probably won't go to trial, why is it so important to have a civil litigator on your side?
Preparing for a Case as If It's Going to Trial
Some lawyers seek out simple, clear-cut cases they can settle quickly. These lawyers may even advertise a record of particularly large settlements and brag about high settlement rates.
Past large settlements or high settlement rates aren't necessarily indicative of a personal injury attorney's litigation experience. If a person is seriously injured by the obvious negligence of a business with a high liability policy limit, it's possible for a lawyer to negotiate a fast settlement worth hundreds of thousands or even millions of dollars without having to invest much time or effort into the case.
Gathering evidence and building a case as if it were going to trial can be time consuming, expensive work. Giving ground to the insurance company and reaching a settlement quickly, before a lawsuit is even filed, not only saves the lawyer a lot of work, but it also gets them paid more quickly.
The silver lining for the client is they get a settlement fast. The downside is the settlement they receive may be less than what they could have received had their lawyer been building their case and approaching negotiations as if it were going to trial.
When a person who suffered catastrophic injuries has significant damages and potentially overwhelming continuing care costs looming in the years to come, a quick lump sum right away often isn't adequate compensation.
A law firm that's primarily concerned with case volume and the speed with which they can close out negotiations may not be the best option in that scenario.
The Other Party's Team Will Know Your Lawyer
The personal injury attorneys and insurance defense lawyers who are involved in settlement negotiations don't live in a vacuum. Even if they don't know each other personally they can do research or may even know their opposing counsel's reputation.
Some lawyers have earned reputations as tough litigators who won't back down from a fight if it's in their client's best interest to keep pushing. Other lawyers or law firms will have reputations for compromising, settling quickly and collecting their paycheck.
Your attorney's reputation as a civil litigator may influence the settlement offers you receive and the outcome of pre-filing negotiations. The insurance company may be willing to go higher on the settlement offer if they know your lawyer is a trial attorney who means business.  
Ask About Litigation Experience During Your Free Consultation
Every person or business facing civil litigation must make their own decision about their representation. There are certainly arguments in favor of the fastest, most direct route to collect at least some compensation, but that's often not the best long-term choice for many people who are trying to recover from a serious injury or loss.
Attorneys Donald Edwards and Cameron Hawkins of Edwards & Hawkins have earned their reputations as formidable civil litigators. They've dedicated their careers to pursuing the course of action that's in the best interests of their client. In some cases that means reaching a pre-trial settlement agreement, but in others that means taking a case to trial. You can trust them to give you an honest assessment of your situation and stand in your corner from start to finish.
Back To Home